Zusammengesetzt aus den Defiziten Vieler
[Composed from the Deficits of Many]
for loudspeaker orchestra and SADISS sound system
2022/ duration: 19'08'
[English below]
Zusammengesetzt aus den Defiziten vieler speist sich aus Funk-Signalen, gefunden in der Atmosphäre an sehr unterschiedlichen Orten unseres Planeten.
In der Hoffnung auf kompetente und Vorschrifts-gemäße Demodulation informieren Menschen elektromagnetische Wellen, elektrisieren in gewisser Weise die Luft und formen so ihre Umgebung nach ihrem - fernmeldetechnisch potenziell wieder hörbar zu machenden - Abbild.
Volkmar Klien feiert in seiner Komposition das poetische Potential von menschlicher Informations- und Deformationstätigkeit. Er erweitert dafür auch das Lautsprecherorchester der Aufführung um die Smartphones des Publikums, die er – fernmeldetechnisch - mittels der neu entwickelten Web-App SADISS sound system zu einem vielkanaligen Sound System zusammenfasst.
Example tracks
00:00 - 01:42


07:28 - 09:27


17:52 - 19:08

Ur-Aufführung: 2.10.2022 beim 'Echoes Around me' Festival des Acousmatic Project im Semperdepot (Wien)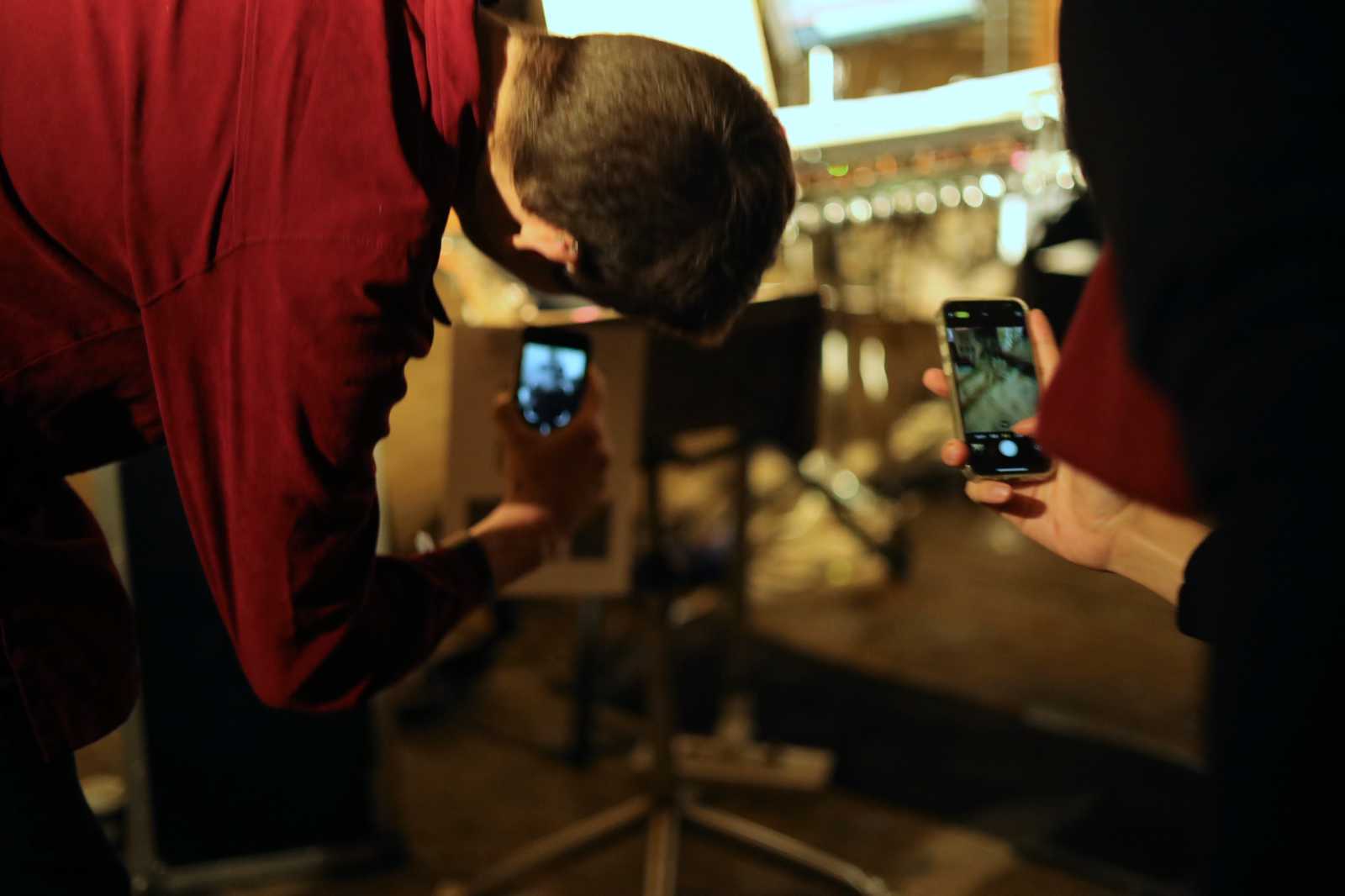 English
Composed from the Deficits of Many feeds on radio signals, found in our planet's atmosphere at very different locations.
In the hope of competent and prescriptive demodulation, humans inform electromagnetic waves and broadcast them, in a sense electrifying the air and thus shaping their environment in their image, which can potentially be made audible again by means of telecommunications.

Volkmar Klien celebrates in his composition the poetic potential of human information and deformation. To this end, he also expands the performance's loudspeaker orchestra to include the audience's smartphones, which he bundles into a multi-channel sound system using the newly developed web app SADISS sound system.  
Gefördert durch / funded by: