Anschwellen - Abschwellen
A performance-apparatus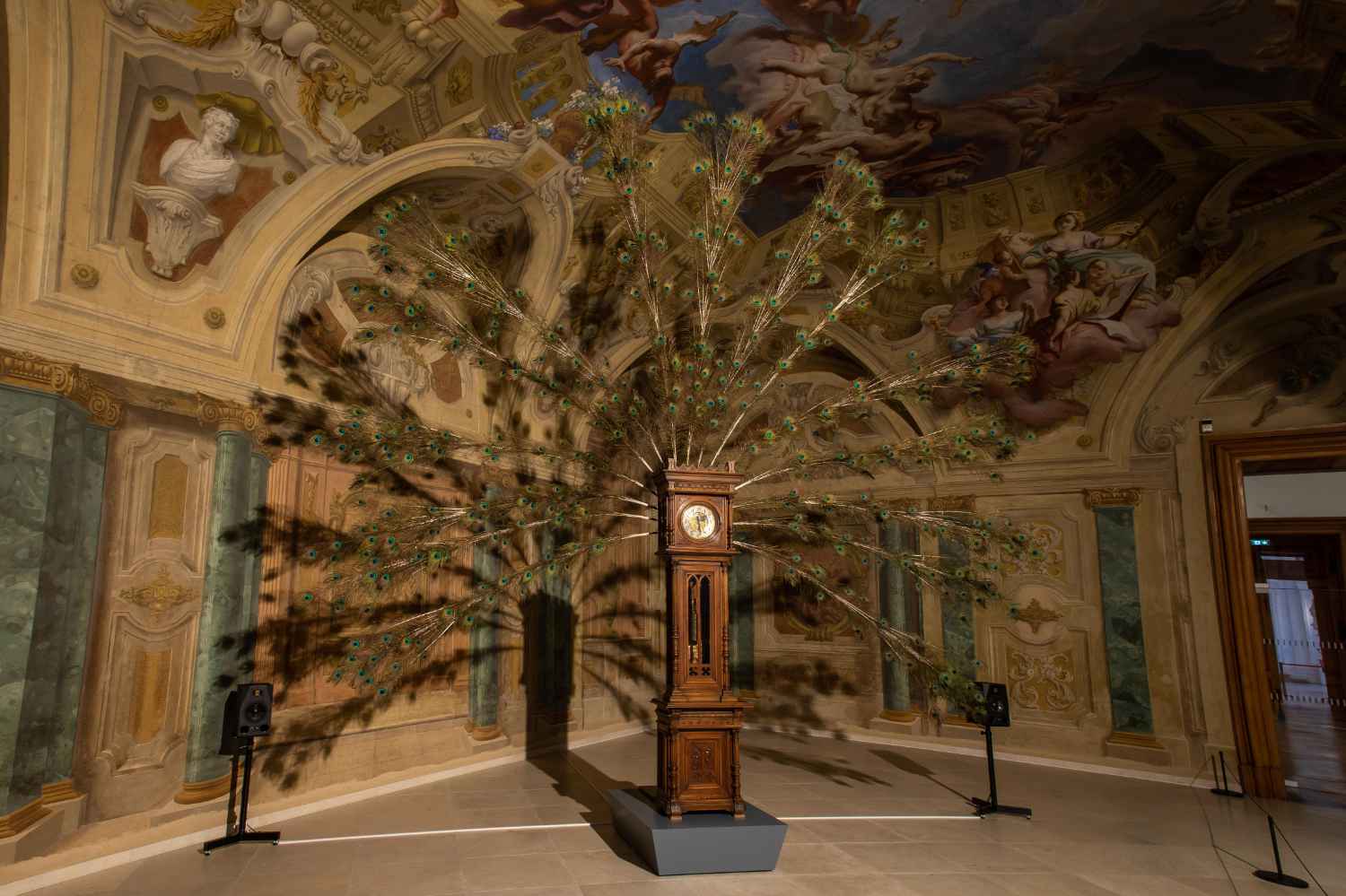 (Installation view @ Carlone Contemporary , Oberes Belvedere Vienna)
Video of Anschwellen - Abschwellen @ Ars Electronica Festival 2019 in the imperial state hall of im Kaisergang des Stift St.Florian.
A slightly elevated and imposing neo-gothic clock occupies the center of a space ticking steadily.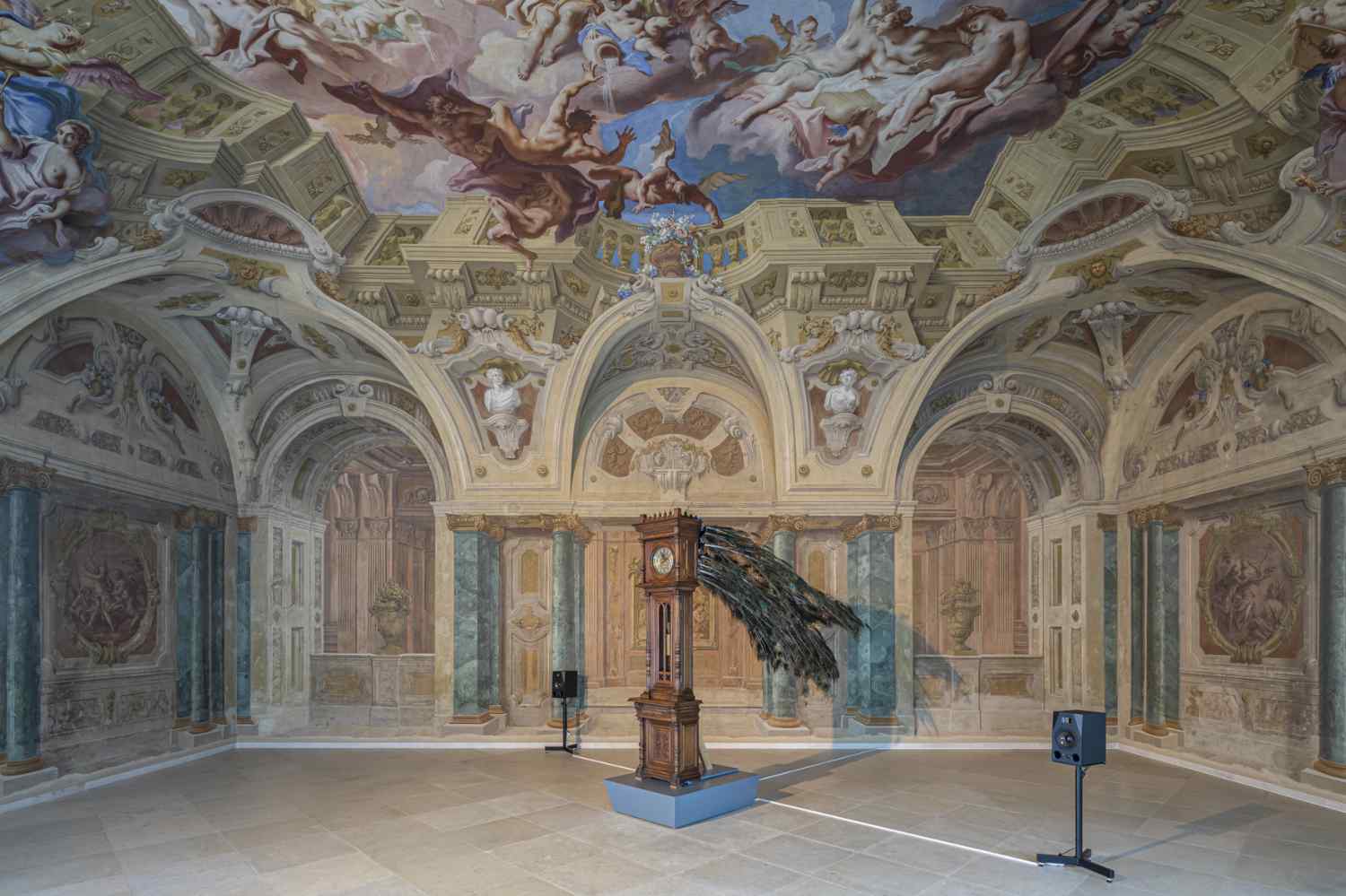 Over the course of several minutes it slowly unfolds un-expected splendor: a huge crown of peacock-feathers; increasingly flooding the room with sound while doing so. Fully erect, the clock dominates the space for a while to then subside; its feathery crown sinking in front of it.
Eventually all elements return to their home-positions so that another cycle of automated self-augmentation, of algorithmic art referencing basic bodily functions and dominant behavior can commence.
A full video of the apparatus' performance at Belvedere:
Credits:
Volkmar Klien - concept, composition, design
Hannes Köcher - head engineer, motor control, sensor system
Jakob Posti - production assistant, feather expert
Thanks to:
Friedemann Derschmidt, Sylvia Eckermann, Philip & Benjamin Klien, Weiping Lin, Gerald Nestler, Chorherrenstift St.Florian
Photos:
Oberes Belvedere, Johannes Stoll

Made possible by the support of: