Sounds and images; paired and archived.
Arbitrary ontologies; a reading apparatus
The Audio-Visual Archive presents not only a collection of drawings and sounds, but an entire system to put things into proper order; sonically as well as visually.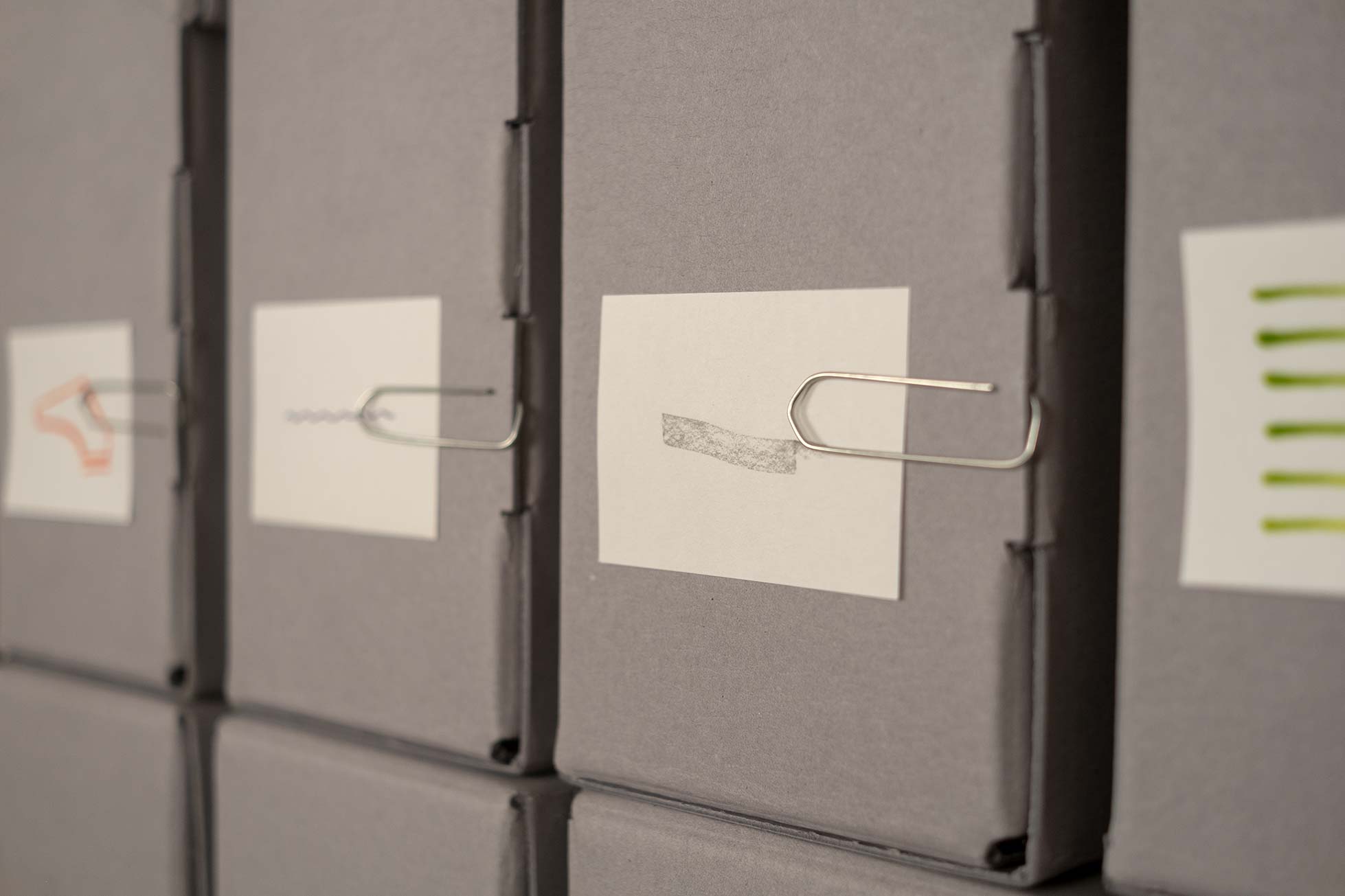 It is comprised of archival cards organized in folders and boxes as well a dedicated reading apparatus, the 'Lesegerät'. The archival cards have drawings on their front and analogue audio tape on their back sides.
The archival cards connect sound drawings to short recordings of related sound accessible only through the AV archive's proprietary 'Lesegerät'.
The connection between the sonic and visual here is purely poetic. The sound drawings are indexed and organised in folders and boxes according to arbitrary ontologies created by their collectors.
The analogue version of the AV archive is counterpointed by a digital version on snark.art's blockchain based platform entitled 'Sometimes a Thousand Twangling Instruments'.
Credits:
Volkmar Klien – concept, audio, drawings
Ing.Thomas Holota – prototyping of the 'Lesegerät'
Jakob Posti – production assistant, image processing
Snark.art – implementation of player app, blockchain based production platform