Im Sattel der Zeit / In the saddle of time
Composition and installation for ensemble, electronics (25 ch), radios maze of paperscreen-loudspeakers
[deutsch]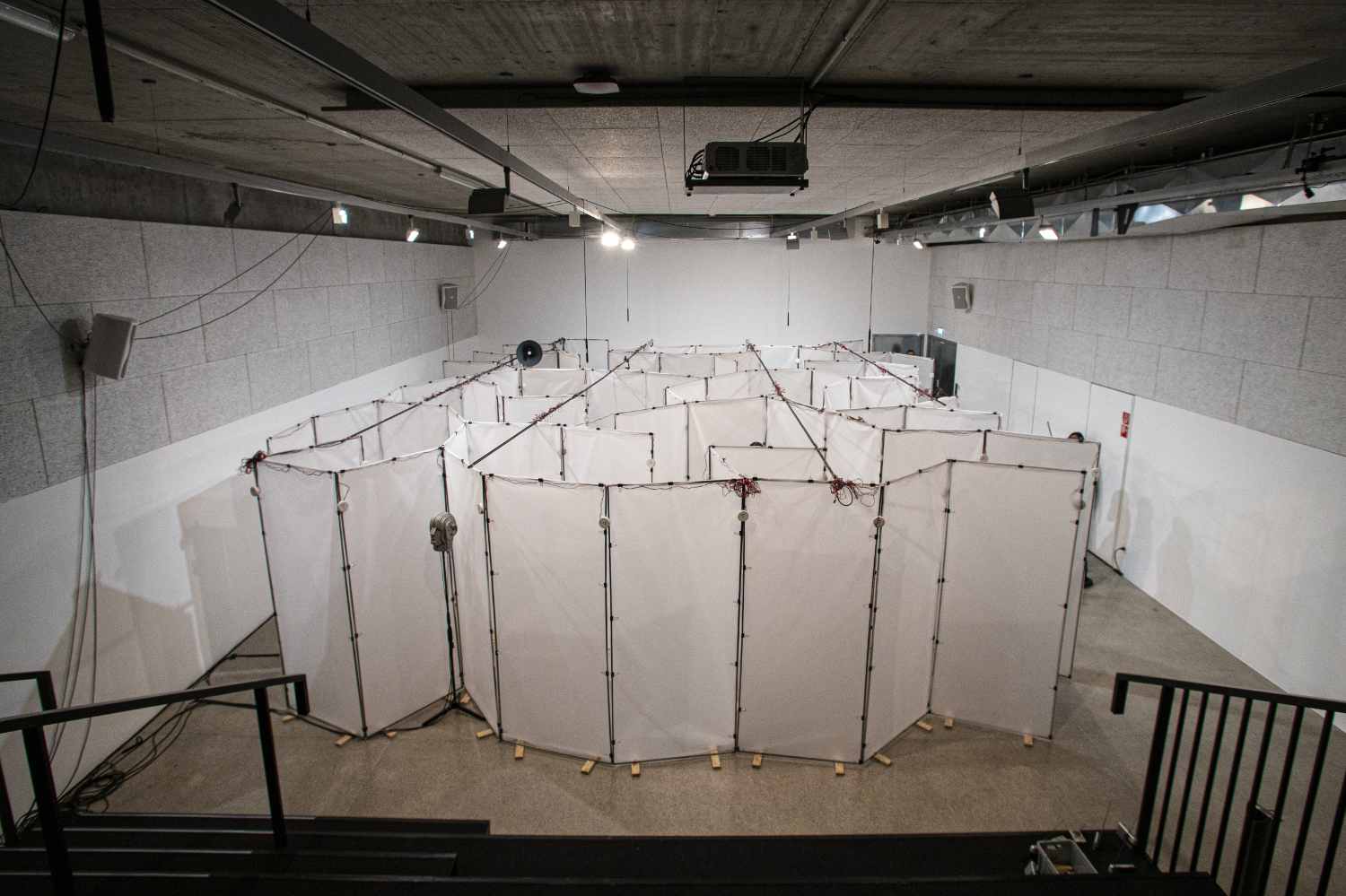 In the saddle of time takes place in a labyrinth of paper walls which also function as speakers.
During the performance the audience as well as the musicians move through the maze of paper wall speakers.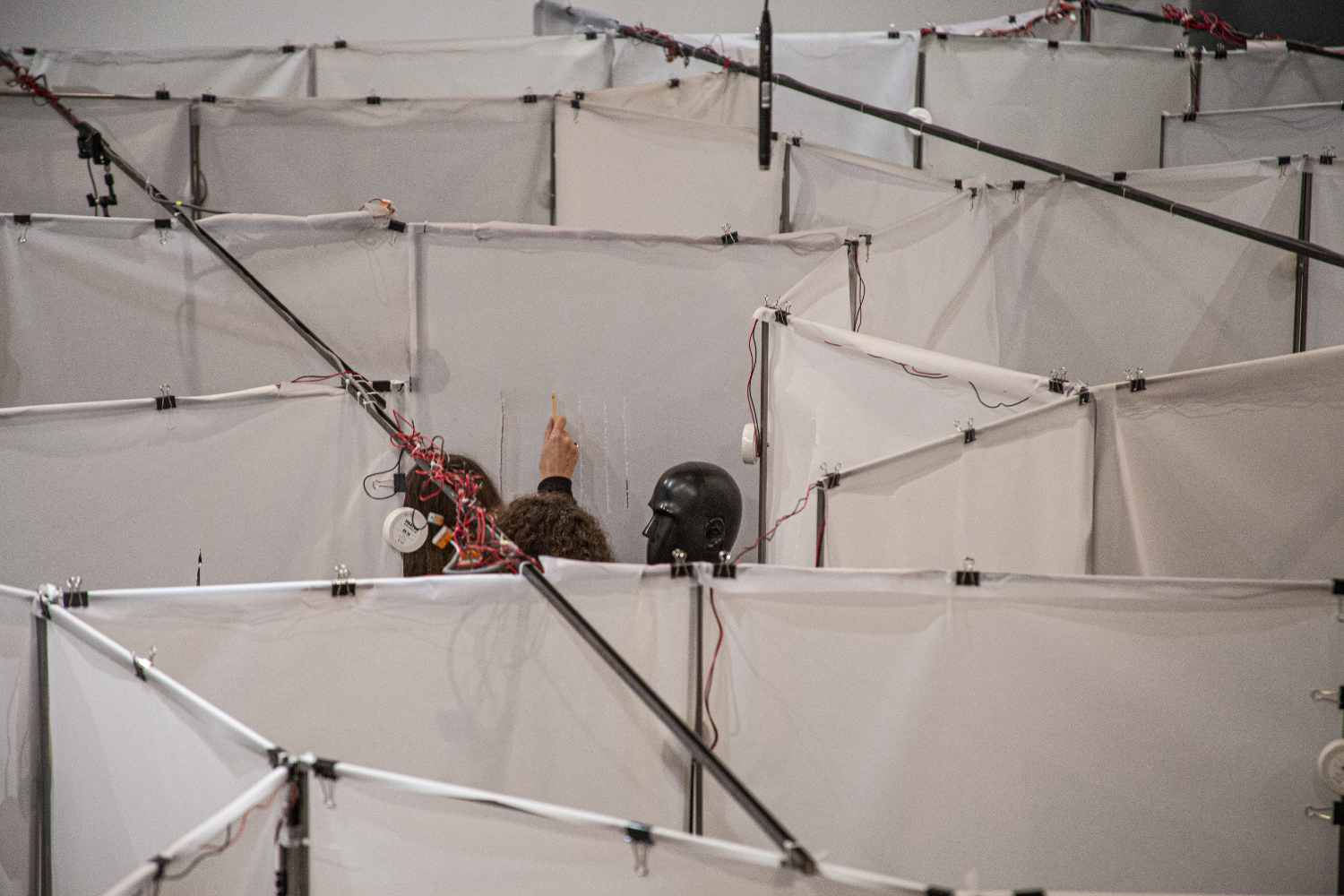 The speaker membranes of the two-meter-high walls don't grant an overview over the situation, but they do give the composer ample opportunity to play with and through them.
He can use them to surround the audience, to layer sounds, to expand the instruments, to flood the room and instruct the audience, who have been handed small tools to cut paper, via portable FM radios.
The performance leaves the speaker labyrinth transformed and largely demolished.
The musicians and the audience cut paths through the paper walls, change the sound of things and leave behind a traversable installation that lets the performance resonate and that can still be visited in the following days.
Installation views:
'In the saddle of time' is dedicated to Gerald Hanisch.
The premiere performance of 'Im Sattel der Zeit' took place on November 11 2021 at the Museum Moderner Kunst Stiftung Ludwig Wien as part of the festival Wien Modern.
A co-production between Wien Modern, mumok, Gerald Hanisch and ORF Ö1 Kunstradio.
Performers of the premiere:
Weiping Lin: violin
Lena Fankhauser: viola
Christine Gnigler: recorder
Alfred Melichar: accordeon
Daniel Riegler: trombone
Volkmar Klien: electronics
Kaori Nishii: piano (from tape)
Markus Wallner: sound engineer
Photo credits:
Johannes Novohradsky (performance shots)
Markus Sepperer (last of performance shots)
Volkmar Klien (installation views)
with support by: